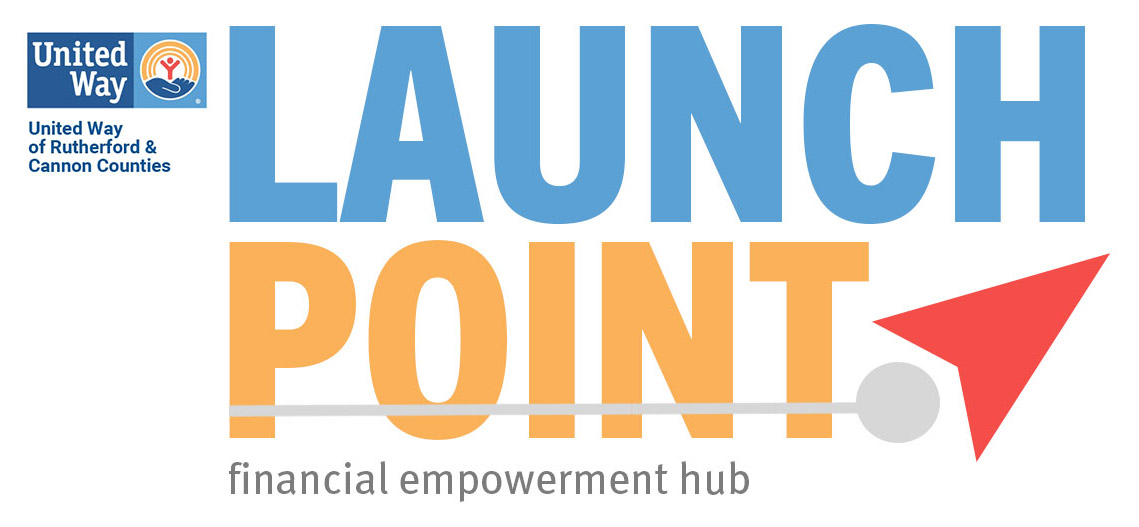 The United Way of Rutherford and Cannon Counties is delivering a new and improved service for our financial stability initiative: Launch Point.  
Launch Point's integrated service delivery model bridges social services with a large network of providers. This increases effectiveness and efficiency for the individual receiving support and the organizations giving it. Families who have previously struggled with traditional institutions now have the opportunity to work with a trusted resource to achieve their financial goals. 
The United Way of Rutherford and Cannon Counties has joined forces with the best partners to provide numerous financial services: credit and money management, first-time home buyer counseling, financial coaching and workshops, free tax preparation, small business development, job skills and trainings, and college assistance programs. The heart of Launch Point is the families that are striving to set themselves up for financial success by working with our partners and reaching their goals.   
 
Powered by:

Good Neighbor Citizenship® Company Grant
Launch Point Partners: